Amna Hijab
My name is Amna Hijab, I'm 25 and I have an Associates Degree in Criminal Justice. I'm currently enlisted in the U.S. Army and plan to pursue my Bachelors Degree while serving active duty. I have previously worked as a 911 Dispatcher and I would love to be a Law Enforcement Officer on active duty, while still pursuing my career in the U.S. Army on the side. I have done a couple of fashion shows, as well as photoshoots for photographers on the side as well. I love MMA, I do Kickboxing, Taekwondo, and I lift. I would like to be a part of Miss Pakistan USA because I would like to represent what Pakistan is all about.
Kinza Shah
My name is Kinza Shah and I am 21 years old. I will be a student in the Doctor of Audiology (AuD) program at the University of Pittsburgh. I am In preparation for beginning the doctorate program in the fall, I am completing observation hours, shadowing Audiologists in order to gain further experience in the field of Audiology. I want to be a part of Miss Pakistan USA because I believe that this is an incredible platform for young girls to establish themselves as strong, empowered, and inspiring Pakistanis. I would also like to highlight that beauty comes with a mission. Each person has the potential to embody beauty, intelligence, and culture. I aspire to use this meaningful leadership role as a means of uplifting and empowering others to co-exist and give back to the community while celebrating who they are and where they are from.  Being a part of this pageant proves that no matter where you are in the world, you can help the community. A line from a poem by Maya Angelou that reminds me to stay motivated each day says, "I come as one, but I stand as 10,000." It is important to remember the roads that other great leaders have paved for us. Now, it is our responsibility to pave the way for others. With these important ideas in mind, I strive to carry on the legacy and positive vision of Miss Pakistan USA.
Alaina Rashid
My name is Alaina Rashid.  I am 19 years old.  Presently, I am studying International Studies with minors in French and Spanish at Marymount University. Right now, I am a student and I work in my family business which is related to the Healthcare Industry. I am so proud to be a Pakistani American.  My maternal grandparents left Pakistan at a young age to come to America.  They made enormous sacrifices in order to give the best opportunities to my Mother and the rest of their family. However, being patriotic Americans, they still made it a point to make sure their children and grandchildren knew and would never forget their roots, their culture, their language, and everything about their Pakistani heritage.  They instilled a love and respect for the morals and values of both countries.  I want to share my own personal experience that it is possible to have the best of both worlds.
I expect participating in the pageant to be a new learning experience, exciting and enjoyable. I also expect to meet other contestants that have similar backgrounds to mine.  I look forward to learning about the other contestants and how they feel about being Pakistani American.  I hope that with this shared experience we will connect with each other and develop some new friendships during the pageant that will last into the future. By participating in this pageant, the members of the Pakistani community will see that I want to be an active member of the community.  I am willing to donate my time, energy and resources in order to represent both Pakistan and the USA.  As a pageant participant, they will learn that I want to promote the best of Pakistan and also that I am ready to support Pakistan in the areas where my assistance and specific skill set can be beneficial.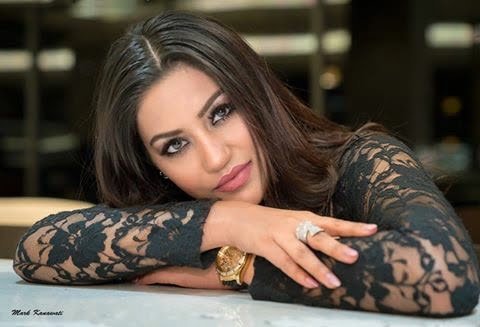 Humara Awan
My name is Humara Awan I am 28 years old. I have studied psychology and obtained my masters in Mental Health. I was working at The Center for Therapy and Counseling Services. I want to become part of Miss Pakistan USA because I feel I am a strong and independent woman who has a great love for Pakistan and the desire to help others around me in any way possible.
From this experience, I expect to become an even stronger individual and have the opportunity to meet other girls with similar desires and be inspired by their outlook as well. Also to hopefully learn something more than I already know and to win so I can show the world my qualities as being Miss Pakistan USA.