Khadijah Ahmed
My Names is Khadijah Ahmed, I'm originally from Faisalabad Pakistan. I have completed my undergrad in Human Physiology B.S. I'm currently working in a neurology research lab. The reason I would like to be part of Miss Pakistan because I want to be able to spread the knowledge and all that I have learned so far in my life. Although I can never give enough back to my country on micro, macro or on meso level, I want to try to give back to my people and don't want to enjoy alone the opportunities that I was given in life.
Lot of dreams that I hold for people of my country cannot be accomplished being isolated from my country. I believe having an introduction and communication in my society not only will help me to work on what I truly wish for, it will also help me to connect with people, seek out their support and inshAllah someday I hope my dreams will come true. I'm not looking for any kind of status or image in the eyes of people. My dream is to see every child having the opportunity of a free education at least till high school, so we don't have to look upon other countries to seek opportunities for education and jobs. I know this is not going to be easy and it will take timeless effort. I believe to make something happen it requires our good intention and effort. And I also believe that nothing is impossible.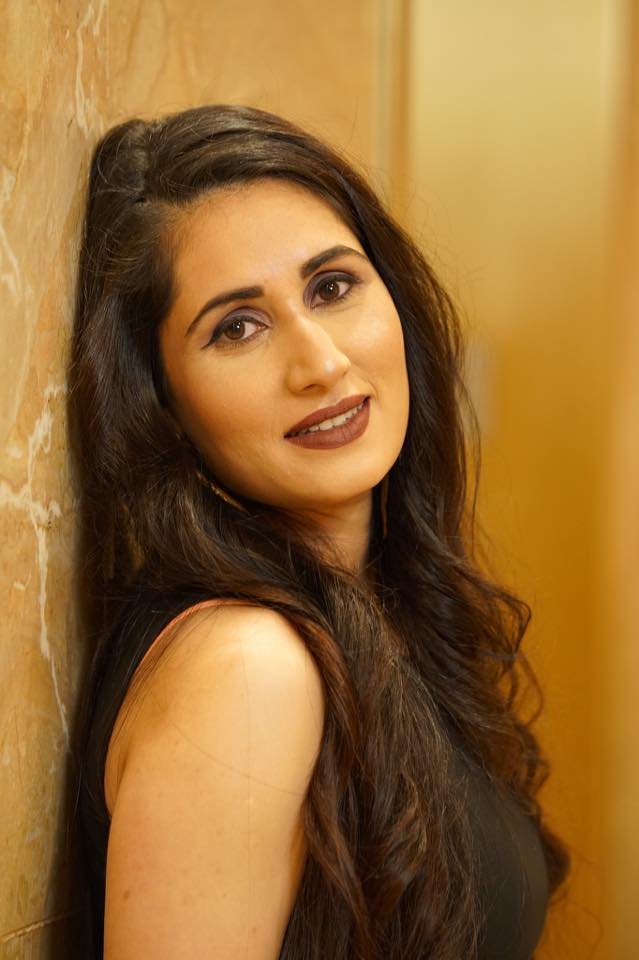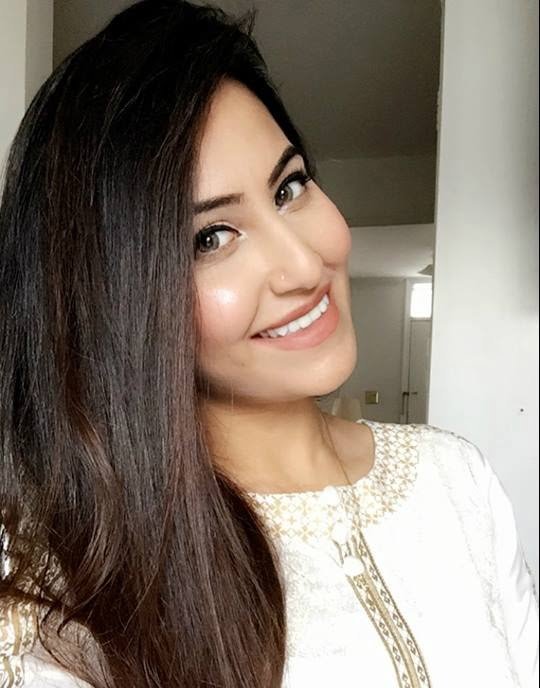 Neha Aamir
My name is Neha Aamir and I am 23 years old. I received my Bachelor's Degree from the University of Maryland, College Park in Psychology and Sociology. Currently, I am a graduate student at Johns Hopkins University working on my Master's. Along with going to school, I also work full-time as a Mental Health Therapist. Here I see my own patients, both adult, and children, from intercity Baltimore who is suffering from emotional and behavioral disorders on top of being from an area surrounded by poverty, limited educational resources, violence, and drugs.
Pakistan is deeply rooted in my soul and a huge part of my identity. It hurts me to see our beautiful country misinterpreted, misunderstood, and underrepresented due to the current situation of the world. Who better to empower and educate the world better than a true Pakistani herself? Miss Pakistan U.S.A brings together confident women who represent the best of both worlds. Earning this title will allow me to embrace this leadership role, and put my words into action. If I won Miss Pakistan, U.S.A., I would embody and uphold the standards that this organization values, and continue to work hard as a philanthropist and humanitarian building Pakistani Americans up with the rest of the world. With those intentions, it is my honor to be a part of this pageant.
Saimara Shah
Hi, my name is Saimara Shah. Born in Chicago but family is originally from Lahore. I love spending time with my family and friends. I am currently working as a recruiter for cricket wireless, but since I am an entrepreneur I will soon be opening a franchise with my best friend. Inshallah. My dad always said that without struggle there is no success. His quote has stuck with me throughout the years and makes me work harder and harder every day to make him look down at me and be proud.
I would love the opportunity to be Miss Pakistan because that is where my roots are from and I would love to be an influence for women in Pakistan and around the world to try their best to achieve their goals and to never think they are not capable of doing something just because of their identity as a women!!
Hira Khan
Being part of miss Pakistan USA is a great honor & a privilege which will help me gain more confidence by placing myself in a situation which is new to me. I hope to make new friends and broaden my network. I feel honored and humbled to be chosen as one of the finalists and I am thrilled about the experience I will gain in a fun environment. I have done my research on miss Pakistan USA pageant, and the girls who have won are all beautiful intelligent women who have accomplished a lot because of this title. Becoming part of this pageant will give me the opportunity to address the community and reveal my story of an immigrant family who made an American dream come true.
We started from humble beginnings when we moved to this country and with hard work and dedication, we are now a leading construction company in Houston. Majority of my clients are of Pakistani descent and being part of this prestigious pageant will help me as an entrepreneur. My goal is to also increase my professional network so I can create more opportunities for myself and others in the future. If I win miss Pakistan USA I will bring more awareness to this pageant by actively recruiting girls who would represent this honorable title with elegance, glamour, and empowerment. Also, being an entrepreneur myself I would like to start a program for Pakistani entrepreneurs in the USA who have made an exceptional name for themselves. I want all of the USA to see Pakistani Americans as a positive influence in the society. I want to make this country a better place for our future generations to come.
Taha Sarfraz
This is Taha Sarfraz, and I like to go by Taha. Currently, I'm a full-time student at NOVA Woodbridge campus. Doing my associate degree in Biology. Also, working for a bank as a sales representative. I want to become Miss Pakistan USA to have a sense of achievement and fulfillment. I want to become Miss Pakistan USA because I can assure I will be the best of myself to influence and inspire people. I will carry and bring hope to the people. I will be more than willing to promote goodwill, be an example of gentleness, kindness and faith, and most of all, be a tool of the lord for spreading His will.
It is a great privilege and honor to become one of the candidates for this pageant since the organization will be helping the charities and advocacies of our choosing by assisting us in promoting them through the organization's various programs and activities. I also want to be part of Miss Pakistan U.S.A to have a perception of achievement and a right direction. Likewise the thrill I may experience the echo of Miss Pakistan U.S.A every day in my mind I always want something like this I always want to show that woman is so much power in today's world. I make here are beyond measure in the level of expanding my social horizon and my orbit and sense of people. My other reason to join this pageant is to develop and improve my self-esteem likewise it is a great honor to become one of the candidate for Miss Pakistan U.S.A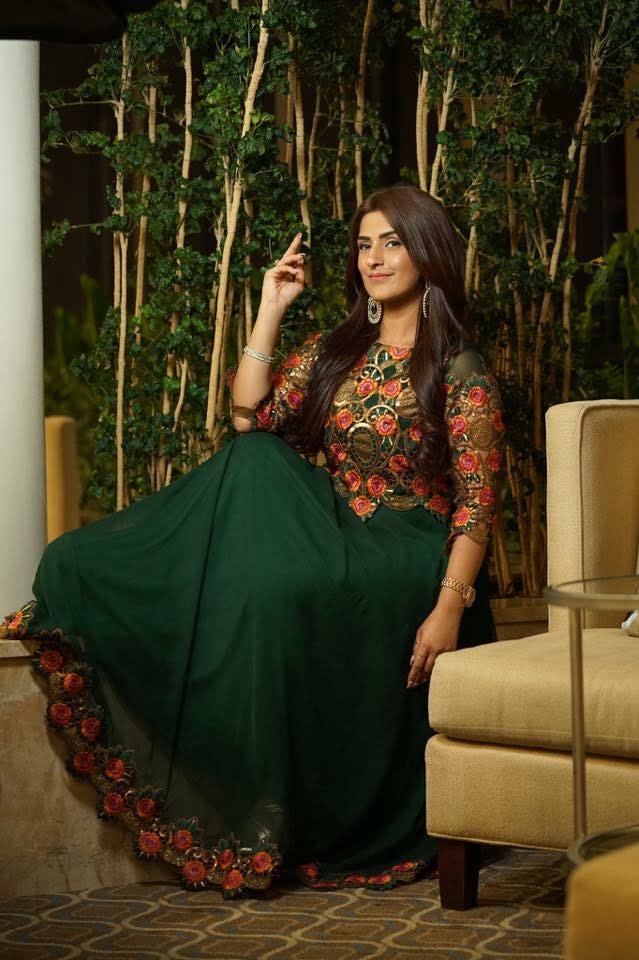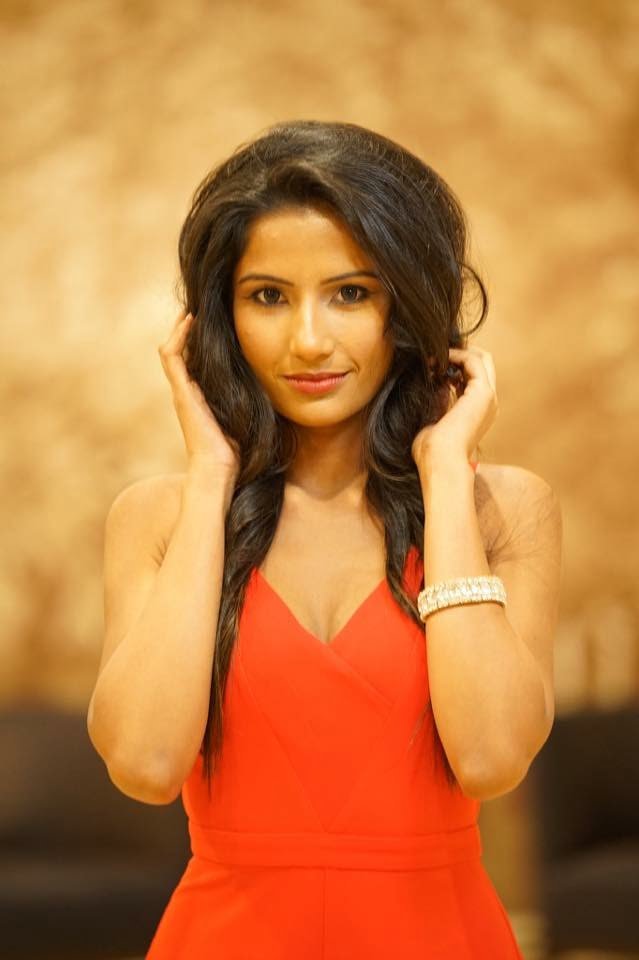 Sharil Zia
My name is Sharil Zia and I'm currently a student at Northern Virginia Community College, studying Criminology. I am a model and I also do runway shows for Indian and Pakistani dresses. I want to become a part of Miss Pakistan U.S.A because it will give me an opportunity to show my talent, my culture, and my knowledge. Becoming part of this pageant will help me to show the Pakistani community that we all stand together as a team and we all have separate ways to show women empowerment and it will allow me to show the world what it's like to be a modern girl and still appreciate the Pakistani culture while becoming successful in the world of modeling. If I win Miss Pakistani U.S.A than I will represent all aspects of our culture, the positives, and the negatives.
Hajera Naeem
I am Hajra Naeem. I studied fine arts at Lahore Grammar college in Lahore Pakistan and completed my bachelor's degree in liberal arts from Punjab University Lahore Pakistan. I have worked at various places throughout my career and currently employed by Christian Dior and NARS Cosmetics as a freelancer.
I was born and raised in Pakistan and moved to the States six years ago to pursue the American dream of a successful career. In last few years I have been living as a single immigrant female in this country and I miss the connection with my culture and my community. With the Miss Pakistan pageant, I am hoping to re-establish that bond, I am hoping I can be part of the Pakistani American community to help me understand my identity, I am hoping I can make new friends that respect my values. 
I am hoping to inspire the youth in this community by sharing my life experiences of growing up in Pakistan. I am hoping I can pass my heritage to those who have only seen the American way during their childhood. And finally, I am hoping to bridge the Pakistani and local American communities as we are all so similar.A pageant such as this should not only be seen as glamour and fame. To me, it is also a foundation to make new connections and further my reach in Pakistani community as well as locals in this country. I want to be part of social outreach programs that are helping those in need regardless of their religious and ethnic backgrounds. I want to be part of local media to increase awareness about my country and my religion. My dreams are big and while it may not all be possible, I want to become part of the organization that has established this pageant so we can together build towards these goals.